Say Hello
to Getting Organized
Together we can declutter, organize,
refresh, and simplify your life.
Reclaim Your Space
Your space didn't start out cluttered. You love clean lines. Everything in its place. Less stuff to manage. But life got in the way and buried your intentions in stacks of paper, clothes you no longer wear, and boxes of things you forgot you owned. If only you could start again.
That's where I can help. I believe that with less stuff, life can be more. More calm, more organized, and more functional. The Less More Method shows you how. Together we can declutter, reorganize, and refresh your space to simplify your life.
Small Space & Closet Organization
Smaller homes are not only in vogue, they're also the reality for most Bay Area residents. I will help you reorganize small spaces and closets to effect functionality, comfort, and calm.
Home Organization
Are you overwhelmed by a room in your home? Would you like to actually use that room? For guests? For reading? My Less More Method can quickly get you to that vision.
Office Organization
Whether you need to set up a quiet home office or carve out a place in your living room, I'll partner with you to create a workspace that inspires efficiency, creativity, and productivity.
"Out of clutter, find simplicity."
-Albert Einstein
My Less More Method allows you to clear space for what's important to you. By decluttering and organizing around your core values, you take back control of your home and your time. Ultimately, you rediscover a vision of your life.
I help clients manage their time, energy, and resources.
By listening to your concerns and goals, I customize a simple organizational system that you'll be able to maintain. If you are going through a transition—moving or downsizing—I offer comprehensive hands-on organizational help from start to finish.
Quick Start and Maintenance
Need a kick start plan to declutter, organize, and improve the functionality of a space? Let me be your catalyst! I can get you organized, and then provide regular maintenance sessions to help you stay on top of the clutter.
Downsizing
Live better with less! I can help you downsize, declutter, and coach you through the process of letting go as you prepare for a move or just want to reimagine spaces in your current home. 
Small Home Organization
Small bedrooms, nooks, closets, bathrooms, or kitchens visually expand and become more inviting, functional, and calm when properly decluttered and organized.
'Storage' Rooms Reimagined
Larger homes often have one room, a garage, basement or attic, cordoned off with unopened boxes or piles of things that need to be donated. Why not use that space for something that inspires you?
Rental Property Set-up
Give your rental property that comfortable, stylish and minimalist vibe that's so popular these days. Together we can create an organized and easy to maintain space that your guests will rave about.
Complete Move Management 
Let me take the stress out of your move. From sourcing and hiring movers, overseeing the entire process, to decluttering both before and after your move so you and your family can walk in and relax!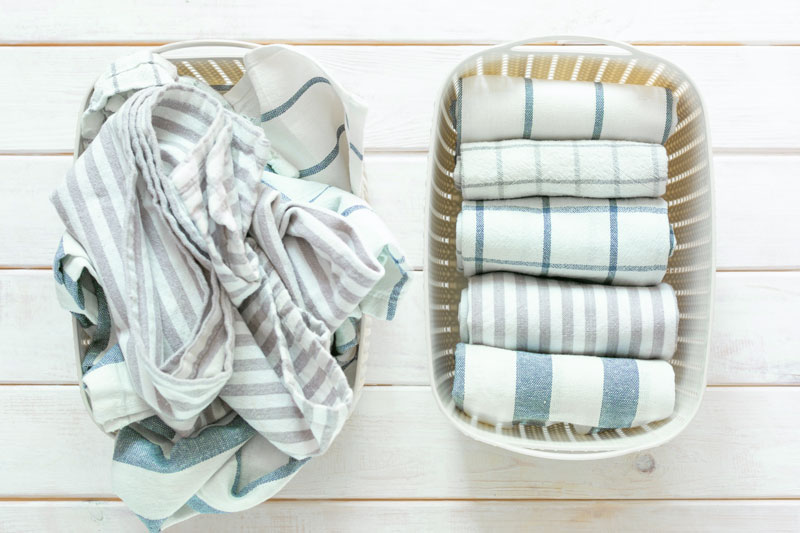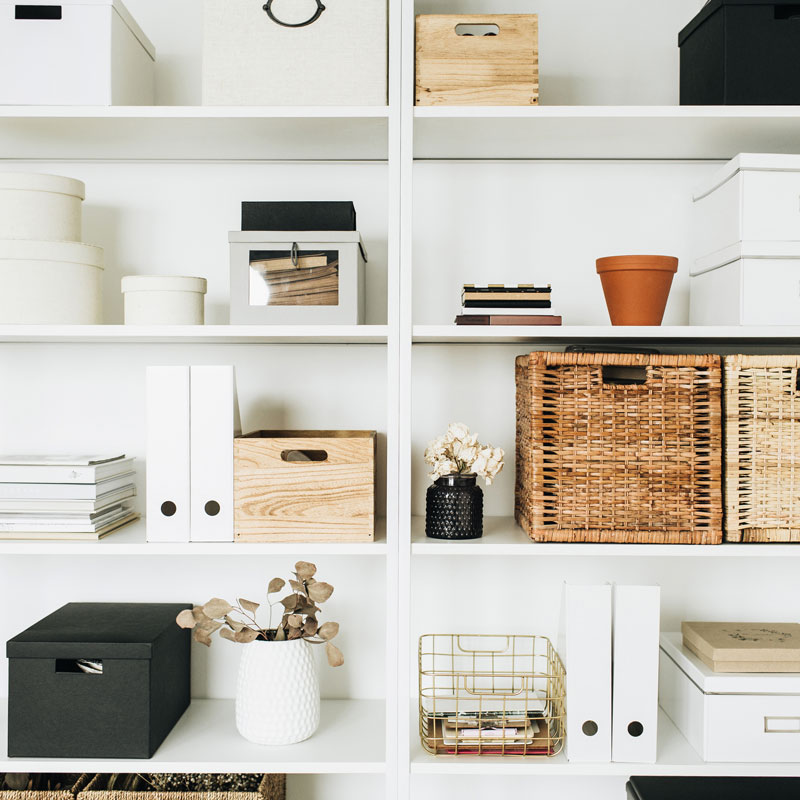 The Less More Method Puts You in Charge
My job is to help you realize your vision. You set the pace; I problem solve by guiding you around the obstacles that are getting in the way. Yes, decluttering is key, but so is fashioning a process that is intuitive for you. That way you can maintain the organization and productive space we create, because it is truly your space. Your vision.
About Liza
Professional Organizer, CPO®
Recently seen in the NY Times "Pandemic Decluttering"
Organizing has always been my passion and my superpower! From a young age I loved to tidy up and put things in their place. When setting up my own home I learned that life without clutter and excess makes me feel lighter, happier, and more focused. As a former TV producer and publishing executive I brought my innate organization and productivity skills to the workplace.
As a Certified Professional Organizer® I'm excited to help my clients overcome their challenges and simplify their lives. I believe that life is better with less. Every day I live my life the Less More way by eliminating what isn't important so I can focus on what is.
If you're ready for a change, let's get started!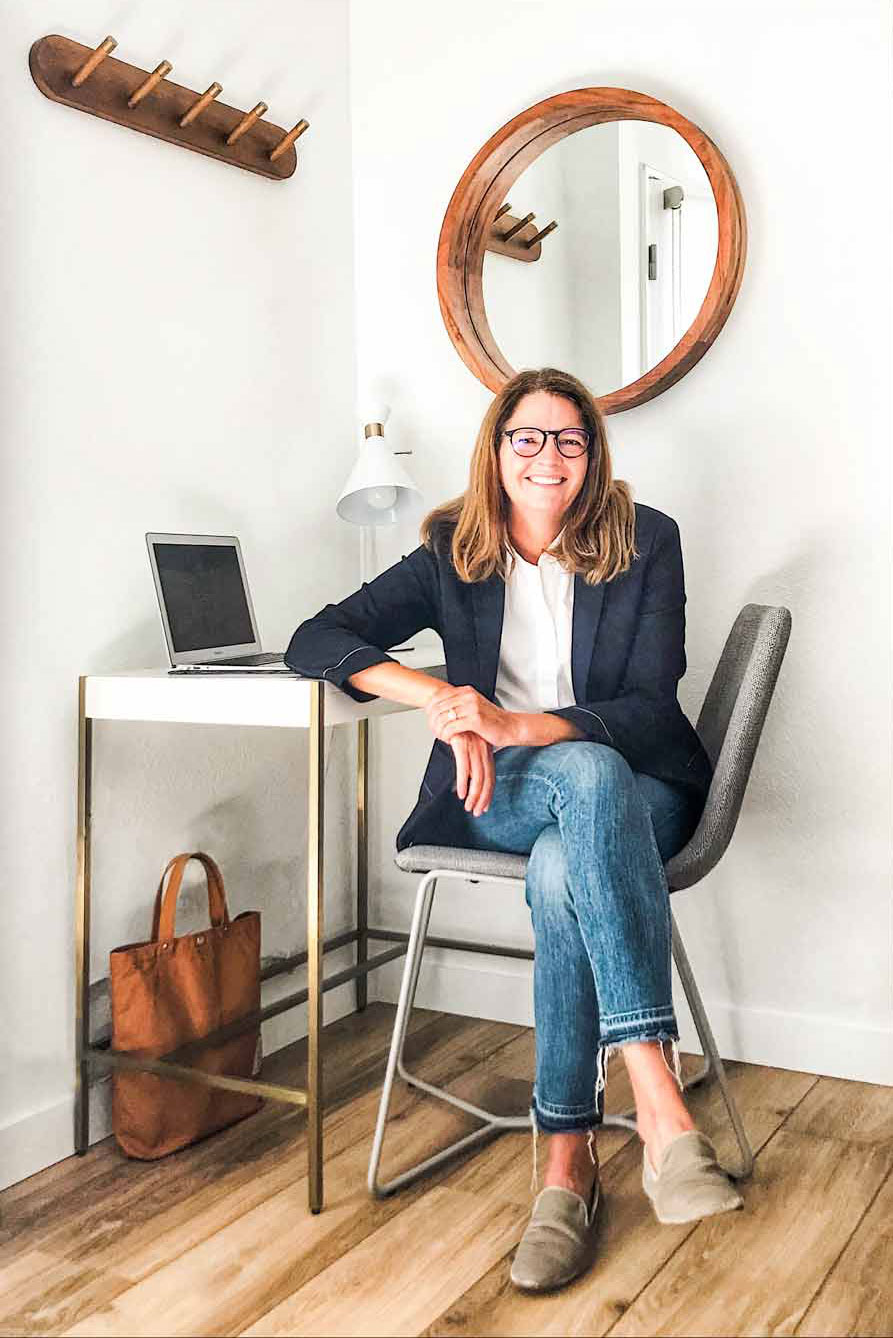 Getting Started
To start, let's schedule a complimentary 15-minute phone chat so I can learn more about you, your needs, and what you're hoping to accomplish. This call will also give you a chance to ask me questions about The Less More Method to help you decide if our services are right for you.
Next Steps
We'll then arrange an in-home or Facetime consultation or jump right in to get your space organized.
Work Sessions
Each onsite session is a minimum of four (4) hours. In each session, we establish goals, review the process, and work together to make decisions about organizing tasks. I share my expertise; you set the pace. We end each session with a progress assessment and celebration.
Let's Meet
Schedule your complimentary 15-minute phone call
You've landed on this website for a reason. You need help. A professional. If you're ready to talk about how I can help, simply fill out the form below.
I will get back to you at your convenience. We'll talk about what service is right for you. If my services are a good fit, then we'll schedule a walk-through. Life can get less complicated. Take control again. Reclaim your space and your vision.
After your complimentary 15-minute phone call, you'll have…
A tangible way in which I can help you
An overview of my process
A scheduled time to get started if you decide to continue
The Less More Method 
The Less More Method is based on the following core principles:
We can learn to live with less, and by doing so, our lives become more organized, more functional, and more calm.
By clearing clutter, we make room for what is important in life.
Anyone can bring increased order and clarity to their surroundings. But it helps to have a professional guide the right process in place.
Meaningful change is a process and a practice.
Testimonials
From Our Happy Clients!
"I am a writer who works from my home office and I have ADHD so I needed a lot of guidance to keep my workflow on track. Liza's approach to home organizing –  tips and systems for sorting out my work area, and reducing clutter – literally changed my life. My only regret is that I didn't enlist her help earlier but I'm so glad I did."
PM
"Liza coaxes order out of chaos and beauty out of the average, and she helps you understand how to maintain a peaceful, decluttered environment long after she has moved on to another client. She is a great listener and easy communicator, and super easy to work with."
"Liza and her team made our move incredibly easy. She was flexible, proactive, and did an excellent job finding the right home for everything."
Kellee VH
Like many people who have an incredibly busy work/home life, organizing always takes a back seat. And when you actually want to declutter, where do you begin? Liza helps make that first step easy and painless. She's warm and thoughtful and treats you with gentle respect. I highly recommend her."
Andrea B
"I cannot stress enough how much working with Liza has changed my life.  I work in a very busy TV environment so when recent changes hit and I was forced to work from home, I realized that I needed help in carving out some space in the small condo I share with my husband.   Liza guided me through the process with kindness and professionalism. I am forever grateful."
Susan S.
"My office is transformed! I am loving how it looks. It no longer overwhelms me. It inspires me to write, to think clearly, to take actions consistent with my vision. I am more organized, but more importantly, with the increased beauty in my office and decreased clutter, I feel much more calm in my office. She is the office whisperer!"
Kristin
"I can't recommend Liza highly enough! I had long put off creating a truly workable office for myself – not just workable, but inspiring. I couldn't see a way to organize and arrange years of files, photos, and ephemera. These things are so personal it's hard to imagine someone helping you sort them out, but Liza did just that. She lent her clear-eyed vision and patiently, kindly led me through a process that ended up being (to my great surprise) enjoyable and even fun. It's so gratifying to have order in your life, to know where everything belongs – and to have it look great. She created the same order for my pantry, a cluttered space that had potential I didn't see (which is now a source of joy). I can't wait to have her help with my closets!"
Catherine
"Liza helped me empty an old family house, so we could prepare it for sale—a huge undertaking. She sorted through decades worth of stuff, faultlessly identifying items with tangible or emotional value for me to review. Dismantling a childhood home is hard, especially if you are grieving; I couldn't have done it without Liza. She was thoughtful, sensitive, highly effective, and just generally cheerful—turning a painful process into a pleasure. I would recommend her without reservation."
Sarah
"Liza was recommended to me as someone who could sort and reshelve my personal library in a way that made more sense than its then haphazard arrangement. When I saw how thoughtful and moreover aesthetically sensitive Liza was in this task, I asked her to take on sorting my archives. These were the very embodiment of chaos, but Liza efficiently brought them into order and usefulness, separating the wheat from the chaff. We finished with much to be disposed of, but also 20 cartons that are about to be shipped to the university library that wants to house them. My gratitude and admiration for her work are enormous."
Pamela
"I worked with Liza to tackle a neglected but significant pain point in
my house: my bedroom closet. We knew what we wanted, which was a
peaceful room away from the busy hustle of the rest of the house with
offices and distance learning for the kids, but we didn't know how to
get there. Liza helped us see that less is truly more: with skill,
empathy, and creative ideas, she helped us purge things we truly did not need and opened the way to an organized, effective closet that has had a ripple effect: our bedroom is now a clutter-free oasis of pace, just like we wanted. I can't thank her enough for being the voice of reason and support."
Sierra
Frequently Asked Questions
Learn How it Works!
What is a Certified Professional Organizer?
I'm pleased to carry the designation of Board Certified Professional Organizer (CPO®), one of the biggest professional achievements in the organizing and productivity industry. A CPO® is a professional organizer who has proven through education, examination, and client interaction that they possess the body of knowledge and experience required for certification. It also means that I have worked the requisite number of hours – teaching and transferring skills to my clients – just to be able to qualify to take the rigorous standardized exam.  Fewer than 10% of professional organizers and productivity consultants in the world have earned this prestigious international credential.
How Long Does It Take?
 During our initial 15-minute phone call, I'll be able to give you an idea how long the process will take. Because each project is different, it won't be until our initial walk-through or first session that I'll be able to have a better idea what your project will entail. After that, I can propose timeline based on the scope of work.
Do I Have to Be There?
It depends on the project. The Less More Method is part organizing and part mentoring. For someone who merely wants a garage organized, being there is less important. More involved home sessions, though, start by establishing goals together, reviewing the process, and working side-by-side to make decisions about sorting and organizing.
My job is to facilitate your decision-making and share my expertise. Near the end of a work session, we make final decisions and restore the space to a functional state if the job is still in progress. We'll also take time to assess our progress, discuss what's working and what isn't, establish next steps, assign homework (where applicable), and schedule any follow-up sessions.
How Much Does It Cost?
The scope and challenges of each project differs. During our first session we will establish organizational priorities. After that I can provide an overview of the scope of work based on those priorities, along with a fee structure based on the projected timeline. I am always happy to discuss ways to make the project fit your budget. I offer packages of time and straight hourly rates for individual or team organizing. I accept cash, check, and digital payment.
How Long Does the Declutter Last?
The Less More Method is based on decluttering, organizing, and removing items from your life that you no longer use and need. It is a customized method that considers your lifestyle, work style, and daily habits. Because each project is customized around you, clients experience great success in keeping their decluttered lifestyle. Of course, I'm always here for some moral support.
What Happens to My Discarded Items?
I try hard to reduce waste and contribute as little as possible to landfills. At every work session we discuss what to do with anything we've identified to be shredded, donated, gifted, consigned, recycled, and discarded. You can choose your favorite donation centers and charities to receive your household goods. If you need ideas, I have lists of charities that take donated goods. Plus, I handle everything, and you get the tax receipt!
Can't I Just Do It Myself?
Yes, you absolutely can. Usually what keeps clients from taking it on themselves is time. Others feel overwhelmed, but it only takes a small project with a professional to get inspired. Sometimes working with a mentor is all you need to declutter and keep it that way. We're all different. Organizing by no means needs to be an all-or-nothing endeavor. I'm happy to help you at whatever point you're at!
Take control again.
Reclaim your Space.
I'm excited you're ready to get more information about The Less More Method!
Contact me today to get started.
Service Area
Serving Clients in San Francisco Bay Area, Alameda and Contra Costa Counties